Alukah Announce "Mother Mercy" EP
Maryland Heavy-Metal group Alukah has announced their upcoming EP titled "Mother Mercy" due out April 15th on Modern Empire Music.
A new single "Dead Language" is available now along with physical bundles here https://alukah.myshopify.com/
When asked about the upcoming effort, Vocalist RJ Bunda had this to say
"Me and the guys are really excited to release this new EP. Mother Mercy is the start of a newer direction and sound we wanna take with the band and look forward to progressing that sound with the newer songs we've already begun to write. We wanna add more depth and emotion to these songs like "Dead Language", where it's still heavy, but more structured, layered musically and cohesive as a whole. Big shout to our awesome manager Chris Bianchi at CB Entertainment and Mike at Modern Empire for making this release happen. We hope y'all enjoy it and we'll see you on the road this April with The Convalescence, Necronomicon, and Reflection of Flesh!"
Alukah will stay quite busy this year hitting the road this April and trekking across the entire United States as well as stopping in July at Inkcarceration Music Festival in Ohio alongside Korn, Disturbed, and many more.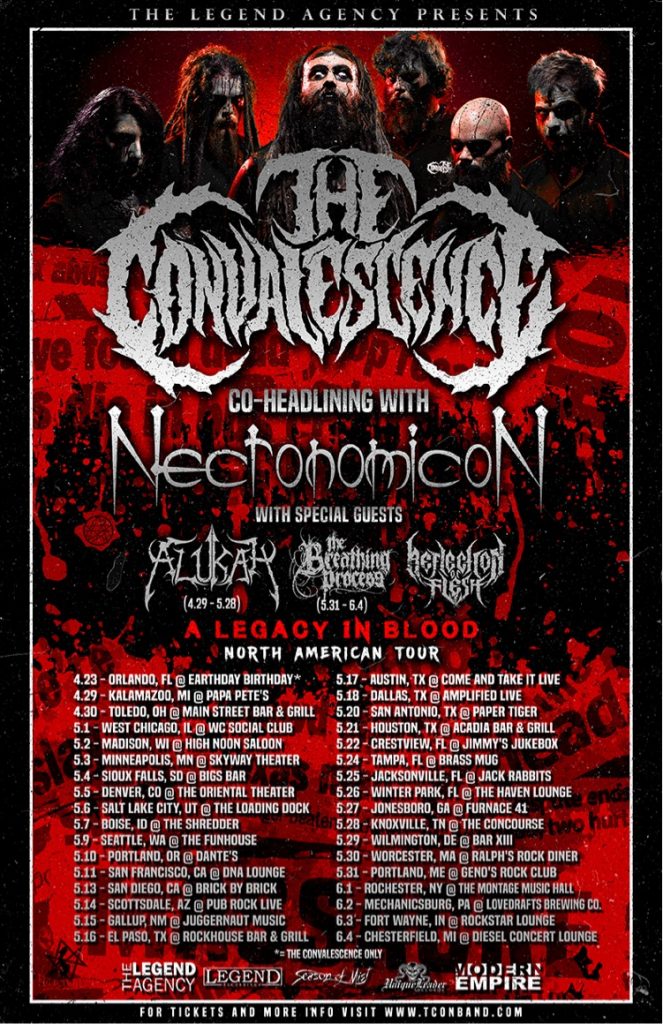 You can learn more about the band, tours, and more at https://www.facebook.com/AlukahMD/