Audience Of Rain Debut "Hell or High Time"
With its inception in 2012, Audience of Rain was born. Featuring the talents of Alex Kornas (drums), Matt Snider (guitar), Cody Griffin (vocals), and a rotation of bassists, the group was off and running at a fast pace. Inspired by the bands they listened to growing up such as Metallica, Bullet For My Valentine, and Avenged Sevenfold, among others, they sought out a dream that has turned into a reality.
Their first release, "Road to Recovery EP" (2012), was a huge hit, with their EP Release Show selling out to a local crowd at the Rialto Theatre. Later that year, Gabby Hawk joined the band as their regular bassist, and the direction of the band was finally solidified. Winter of 2017 the band decided to take things more seriously and got right to work. In 2019 they recorded and released their debut album Storm of The Century and subsequently, Larger Than Life. From 2021 to now the band went on to release 2 new songs "Discord" featuring Jayden Panesso of Sylar, and "EARTH//DECAY."
Their brand new release "Hell or High Time" is out now!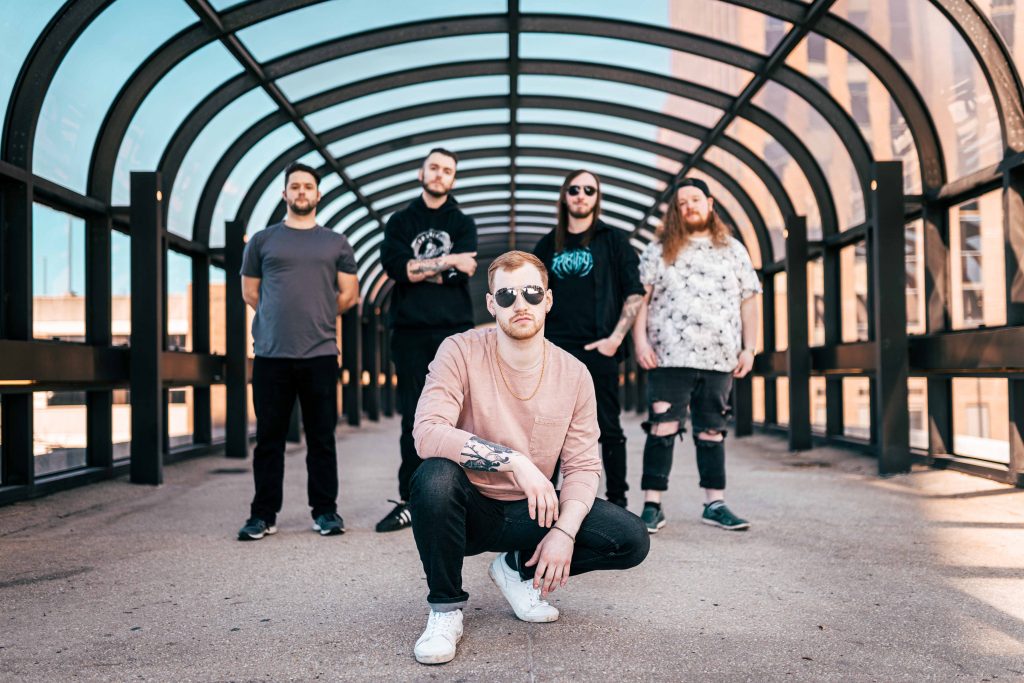 When speaking with Audience of Rain about the brand new single here's what they had to say.
"The song Hell or High Time is told from the perspective of self-confidence to the listener. The lyrics state that the world will attempt to separate you from your confidence for fear of what you are capable of and that while your self-confidence can be buried, it cannot be killed. However, you must face your fears, your trauma, or even the person you used to be in order to embrace it. Nobody can do that for you, you have to take that step yourself, no matter the situation or how much time has passed. Your recovery is yours and yours alone."