Death Row Records Collaborates 30th Anniversary with One-of-a-Kind Varsity Jacket
Hip-Hop giant, Death Row Records has launched its collaboration with renowned celebrity designer Jeff Hamilton for a limited run of one-of-a-kind letterman jackets.
The Death Row branded jackets come in wool and leather material and gold embroidered logos, with a big 3-0 in the back that celebrates the label's 30th anniversary. Each jacket will be signed by Jeff, pre-order now.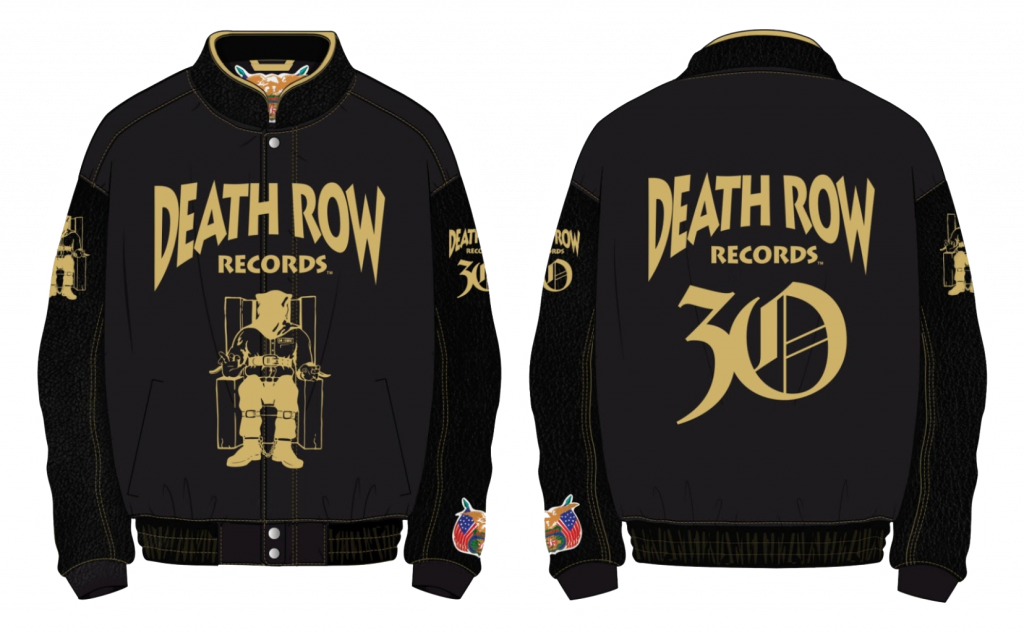 "Death Row is excited to partner with Jeff Hamilton, who has collaborated with iconic figures in sports and music for the past 30+ years. This limited-edition 30th anniversary jacket is a piece of art that is a collector's item for fans," said Brandon Squar, SVP of Sales and Marketing at MNRK.
In discussing the collaboration, Jeff Hamilton said, "over the years I have been blessed to design with a lot of amazing brands. This collaboration with Death Row Records is very special to me, as I regard them as one of the pillars of the Culture."
The Los Angeles label now owned by MNRK celebrated their 30th anniversary this year with the launch of 'Death Row Experience', a virtual retrospective exhibiting the story of the label's rise and their legendary artists including 30 easter eggs, NFTs, rare collectibles and more. In addition, the label re-released the 21-track Above the Rim soundtrack alongside the HOOPS digital basketball game and SLAM co-branded limited edition merchandise.
Death Row Records was formed in 1991 and were the pioneers in changing the course of music. The combination of larger-than-life artists and groundbreaking production helmed Death Row Records. The label stands as one the most successful stories in music history with over $36.5m albums sold worldwide and record breaking RIAA certified albums that include 2Pac's All Eyez on Me reaching 10x platinum plus, Until the End of Time and Don Killuminati albums reaching 4x platinum with Better Dayz at 3x platinum, Snoop Dogg's, Doggstyle reaching 4x platinum with The Doggfather reaching 2x platinum with many similar and notable accolades. Several Death Row Records artists and their music such as Dr. Dre, Snoop Dogg, and 2Pac continue to remain as relevant and influential as they did making history in the 1990s. The combination of larger-than-life artists and groundbreaking production helmed Death Row Records.