Hunt The Dinosaur "Tinfoil Hat" Video Debut
Hunt The Dinosaur returns with their first new single in nearly a year. It's as wild as you'd imagine!
Introducing "Tinfoil Hat" a hard-hitting, to the point track that is sure to take you on a ride.
Watch "Tinfoil Hat" here
When we spoke to vocalist Hunter Madison about the song, here's what he had to say.
"This song was written about an individual who is completely detached from reality, all while being a "know it all". A person who behaves in an irritating, smug, or arrogant fashion, typically by making clever remarks and displaying their knowledge is what's known as a "Wisenheimer". This is a middle finger to those people that never shut up, never listen, and think everything they believe and say is the only way to think."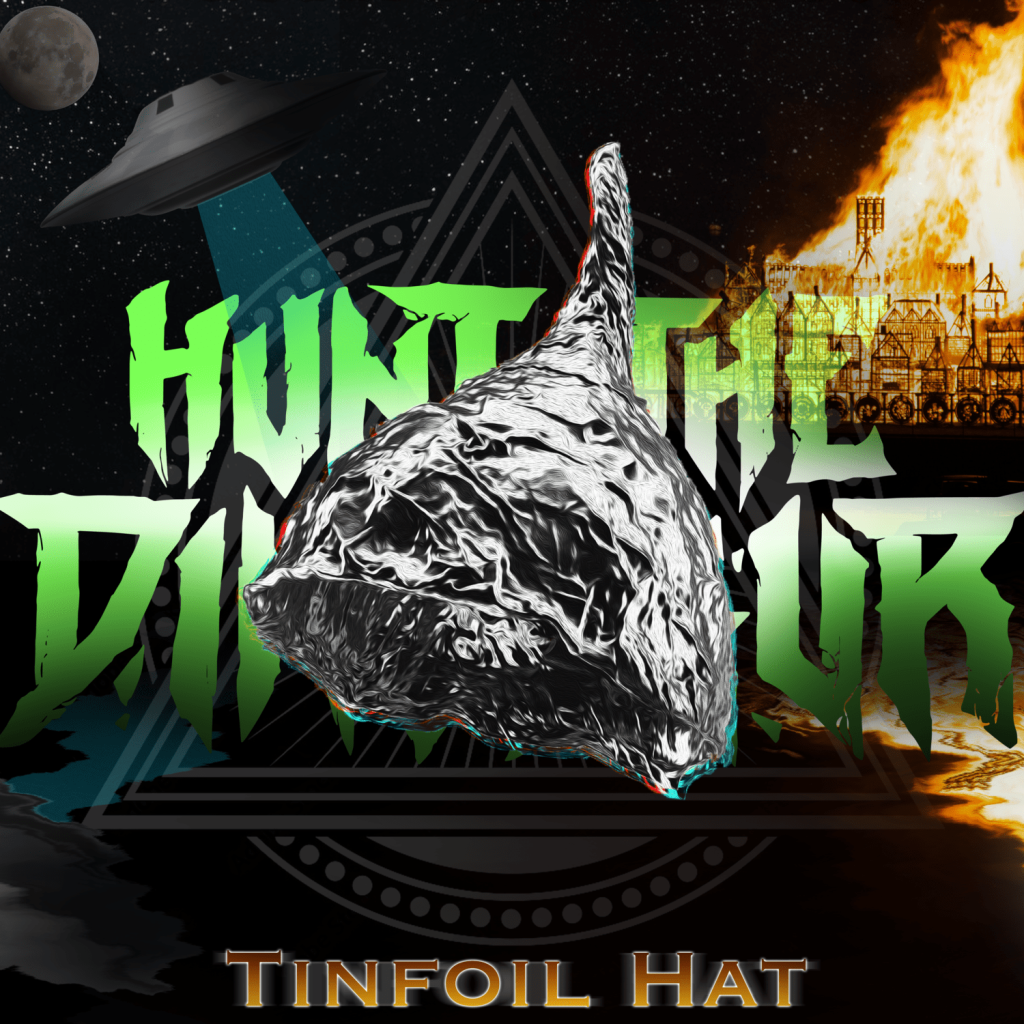 Hunt The Dinosaur has quickly gained momentum in the metal scene, often with extreme lyrics and fast, rapid-fire lyrics and music. Partnering with Legend Recordings/Ingrooves for Distribution Globally, they've gone on to stream millions worldwide.
The group is presently on a nearly, fully sold-out tour right now supporting Nekrogoblikon. 
Hunt The Dinosaur has more on the horizon- so be on the lookout and be prepared to HUNT!