Inimical Drive Debut "From Solitude" EP
Hard-Rock act Inimical Drive has just released the highly anticipated new EP titled "From Solitude" including a brand new music video, the title track.
Inimical Drive hail from the outskirts of St. Louis, Missouri. Boasting a catchy, yet- larger-than-life sound has made a big impact around the United States over the last few years.
After hitting the road in 2021, and performing a headline set at the sold-out Inkcarceration Music Festival alongside acts like Korn, Disturbed, and Breaking Benjamin to name a few…Their hometown shows and support continue to climb with nearly sold-out events. 2023 will only see Inimical Drive continue to climb as they release "From Solitude" and will spend time touring through the remainder of the year.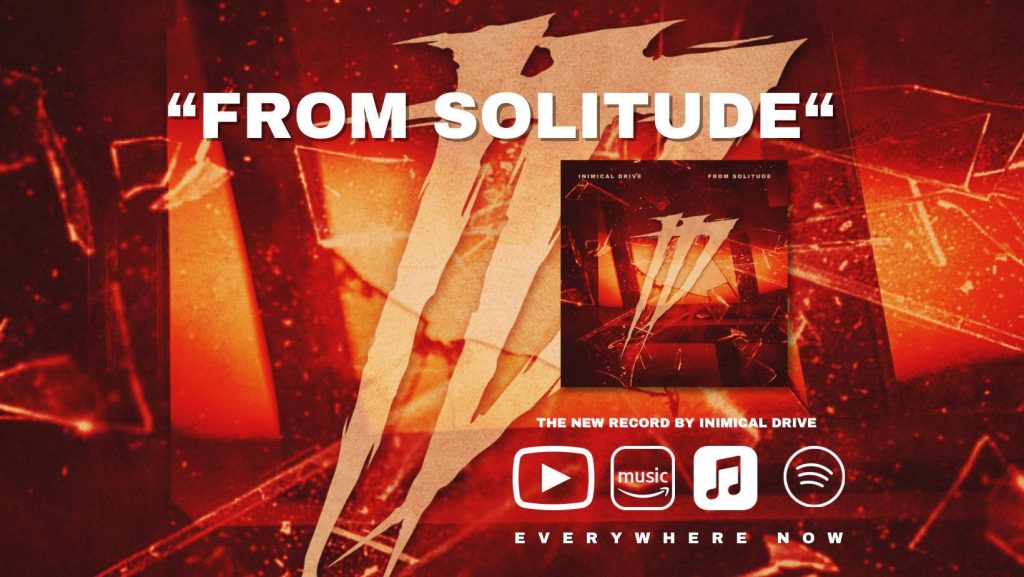 When we spoke to the band about the song, here's what vocalist Joel Colby had to say.
"From Solitude" is finding peace through chaos. Returning to yourself in solitude and finding who you need to be through the dark. "Dark upon the day be careful what you say as the words we speak become the truth. How do I defy, bury all the lies and find the strength in my own mind"
You can watch the brand new video for "From Solitude" here