Paul Bartolome "Reflections" UK Tour Announced
Singer/Songwriter Paul Bartolome has been hard at work on his anticipated follow-up album. With features from the likes of Danny Worsnop (Asking Alexandria), Kellin Quinn (Sleeping With Sirens), Dave (ex Crown The Empire) that's only the beginning.
His upcoming EP, "Reflections Pt.1" releases this June worldwide on Legend Recordings. Announced today, his headline tour across the U.K.
Later in the year, Paul Bartolome will headline the Saturday date of the famed Inkcarceration Music Festival on their third stage. This will be his first performance in the United States. The event is to take place in a festival setting that holds over 20,000 rabid rock fans.
The upcoming Headline tour will be his first and the first of much more to come.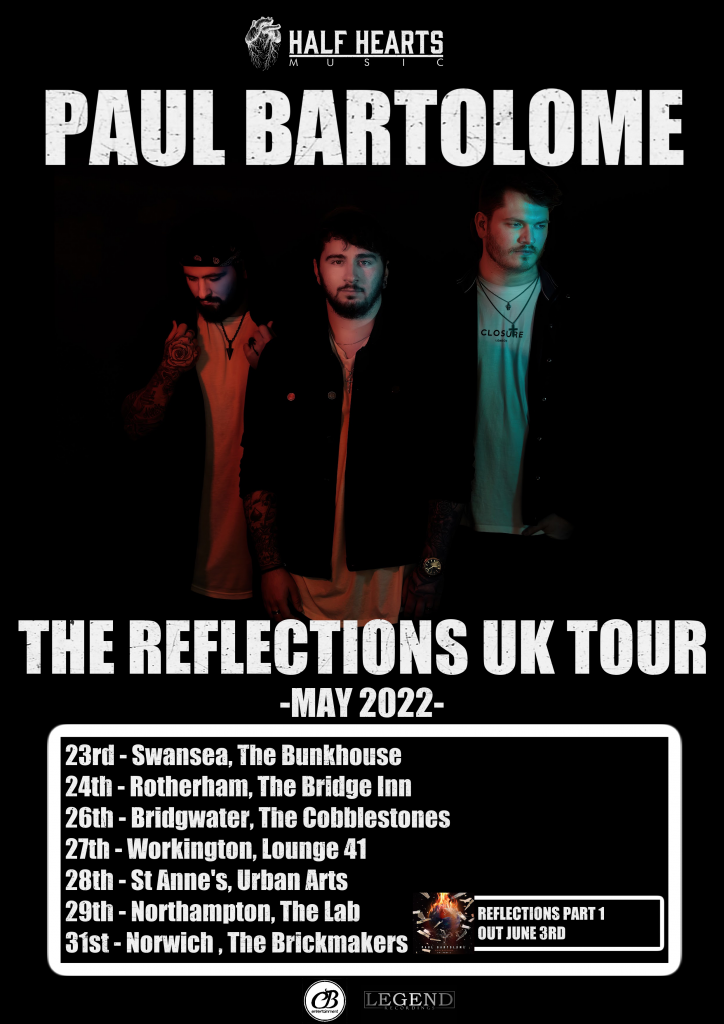 You can keep up to date with all things Paul Bartolome, click here! https://www.instagram.com/paulbartolomemusic
https://www.facebook.com/PaulBartolomeMusic