Portugal. The Man Partner With Acosia Red Elk To Celebrate Indigenous Peoples Day 2021
This Indigenous Peoples' Day, PTM Foundation and its Community Advisory Board have launched a fundraiser merch drop in support of Tribes facing an ongoing water crisis. 100% of funds raised will be donated to the community through grants from the PTM Fund.
On the one year anniversary of the release of Portugal. The Man's "Who's Gonna Stop Me?" single and video, the band is releasing the 2nd edition "Water Is Life" Grant Program Tee; a limited-edition commemorative t-shirt featuring Acosia Red Elk, now available in blue and white, as well as the original black and gray. 100% of proceeds from sales of this shirt go to support PTM Foundation's 'Water is Life' grant program. Previous 'Water is Life' grant recipients include DigDeep's Navajo Water Project and the Confederated Tribes of Warm Springs in Portugal. The Man's home state of Oregon.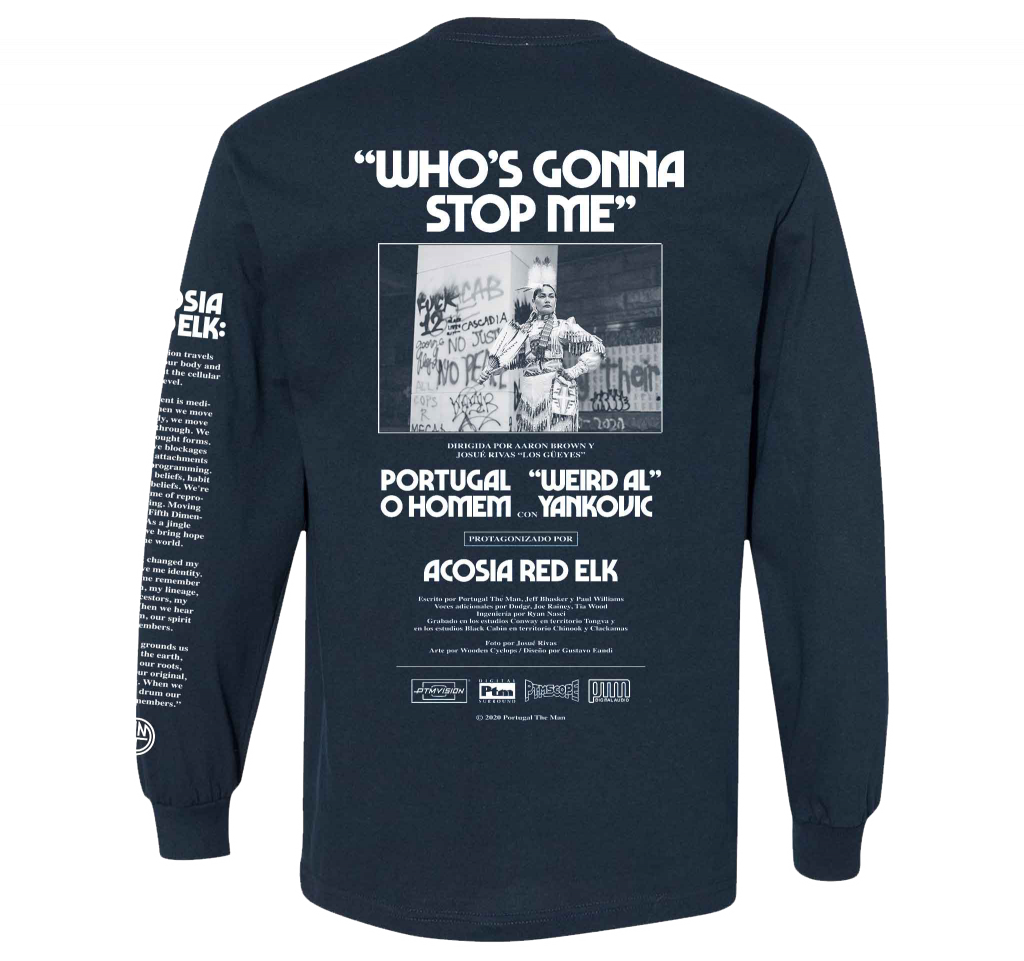 "Our friend and PTM Foundation Community Advisory Board member Josué Rivas was telling us about his friend, Acosia Red Elk, who is practiced in the art of movement and sound and how it heals the body," said Zachary Carothers of Portugal. The Man. "We then got to hear, see and experience her and her work firsthand and were blown away. Acosia Red Elk is an incredible person and we are really honored that we get to help tell her story this year for Indigenous Peoples Day."
For more on PTM Foundation and Portugal. The Man's efforts to support organizations working to provide clean water to communities of Indigenous Peoples, and to get involved, visit www.ptmfoundation.org