Spring Fever Debuts "Slip Away" Single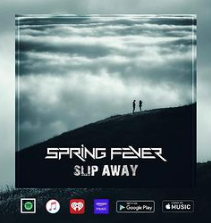 Cleveland group Spring Fever return with a hard-hitting new single and music video for the song "Slip Away"
You can watch the video here
When we spoke to Spring Fever frontman and leader Matty, here's what he had to say about the track.
"This song is about chasing something you can't get back. Could be a relationship, the death of a loved one, etc.. the story of the music video is me trying to chase the "ghost" or memory of my wife but never truly able to get to her."
You can stream "Slip Away" on Spotify and all other platforms!
Keep up with Spring Fever https://www.instagram.com/springfeverband/