Spring Fever "New World" Single Debut
Watch the new clip here!
Spring Fever returns with a brand new single in "New World"
An action-packed track that continues to push their creative boundaries as a band. Spring Fever features Matt Horner, Davo Billock, Adam Markov, and Andy Markov. The band, from Cleveland, OH is quickly gaining momentum.
When we spoke to the group's founder and songwriter, Matty, here's what he had to say about the track.
"I wrote this song with anticipation of it being a song for my first daughter. She was born on March 20, 2023. This song goes out to my daughter teaching her that no matter what this world brings you can fight through it. We definitely are living in a different world compared to what we grew up in and I want her to know that while it can be scary, go live your life to the fullest and I will always be there for her."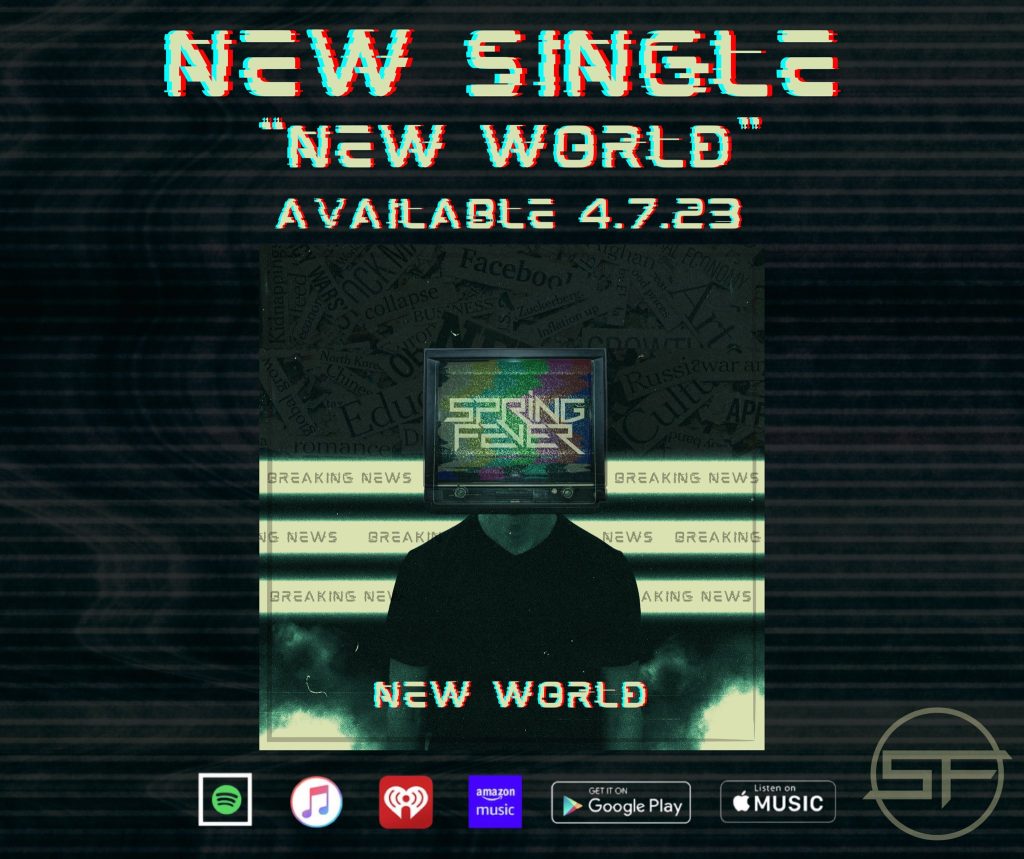 Spring Fever worked with Danny Cullman of Silver Creek Studios to record, produce, mix, and master.
"Danny is great at pushing us to our full potential and helping bring the song to full life," said Horner.
You can also stream the track here