Photos: 2023 "SHE ROCKS AWARDS" Red Carpet Arrivals
April 13, 2023 | THE RANCH , ANAHEIM, CA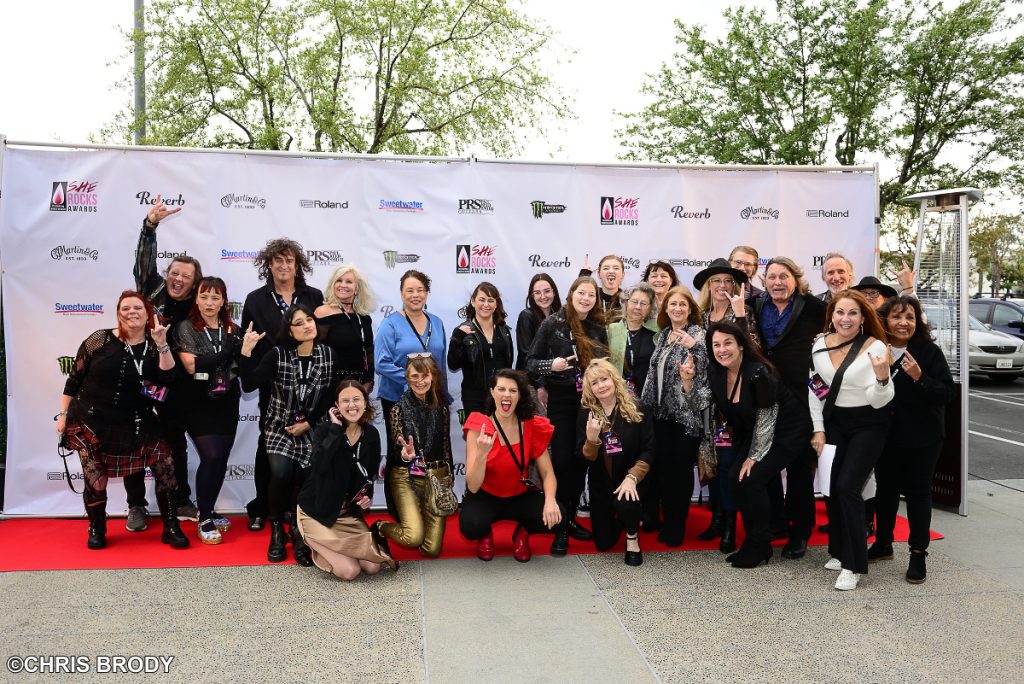 "SHE ROCKS AWARDS" crew
The Women's International Music Network (the WiMN) turned it up at the 11th annual She Rocks Awards at The Ranch in Anaheim, CA. It was a night celebrating music, and creativity and honoring the careers and accomplishments of a diverse and inspiring group of women representing all areas of the music industry. The night kicked off with a set from the Juno Award-Winning Toronto-based band The Beaches and opening remarks from the founder of the Women's International Music Network and She Rocks co-producer Laura Whitmore. 
The night proceeded with Legend Award honoree Judy Collins, quoting Mae West in her acceptance speech and leading the entire room in a show stopping a capella version of "Amazing Grace."
GRAMMY-nominated, multi-platinum hit songwriter and "Dreaming Out Loud" Honoree Shelly Peiken encouraged the crowd "to not be afraid to grow up." "I'm just finding my time at this point in my career," said Peiken. "And there are many more adventures ahead. It's truly an honor to be in the company of giants past, present, and future."
Powerhouse Honoree Noelle Scaggs, of Fitz & the Tantrums, spoke on her inspiration for starting the organization Diversify the Stage, "I wanted young people to feel like they had a place in the industry," said Scaggs. "It's incredible to see our community standing up in ways I never got to see growing up; women are in greater positions of power to build new ways of thinking and actions that are truly moving the needle and bringing confidence to young people who may have felt they didn't have a place here, or that the glass ceiling could never be broken. It's important that young people see their reflections in this industry, to have people who share their identities, who have a familiar journey, this is what the DTS mission is, ensuring no human will ever feel dis-included in this space, because they see their reflections, in front and behind the scenes. "
Champion Award honoree, COO of the School of Rock Stacey Ryan, spoke about the work needed to be done to elevate more women into executive positions, and the importance of organizations like the Women's International Music Network, for mentoring young up-and-coming women in the music industry. Her award acceptance was followed by a show-stopping performance by an all-female School of Rock Band performing En Vogue's anti-prejudice anthem "Free Your Mind."
The night culminated with a performance from acclaimed powerhouse guitarist and She Rocks Inspire Award recipient Gretchen Menn, who led her band in an original song followed by a show-stopping rendition of Led Zeppelin's "Rock and Roll" with fellow Zepparella member Holly West on bass and stunning lead vocals helmed by guest Laura Clapp.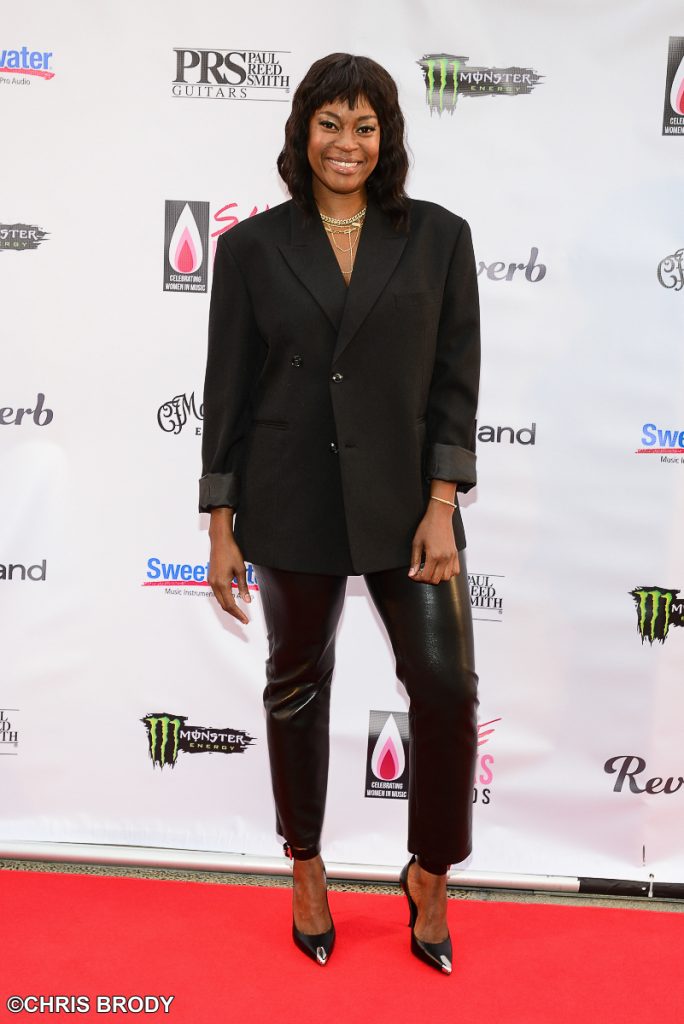 NOELLE SCAGGS OF FITZ AND THE TANTRUMS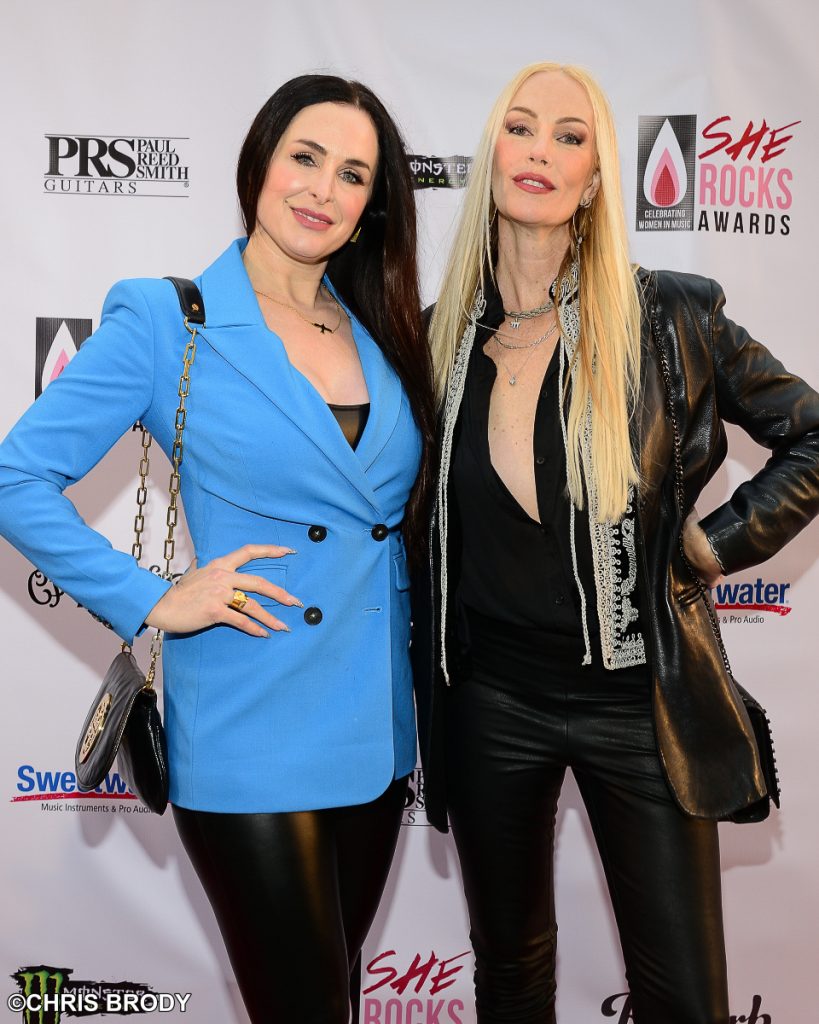 DANIELLE BISUTTI & RACHEL KRISHNA ANDERSON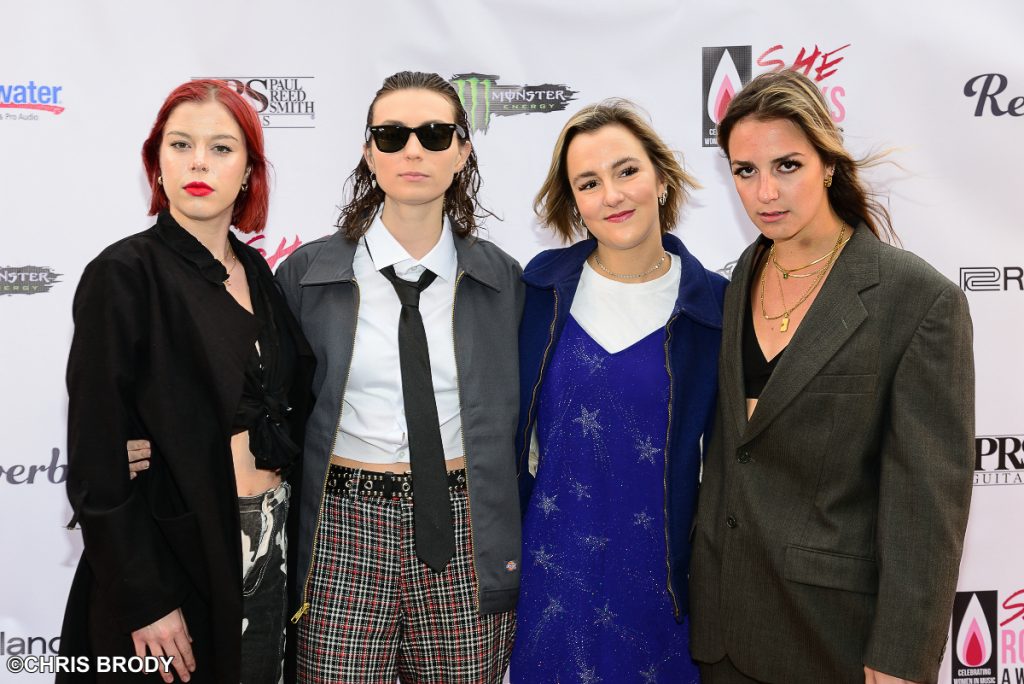 THE BEACH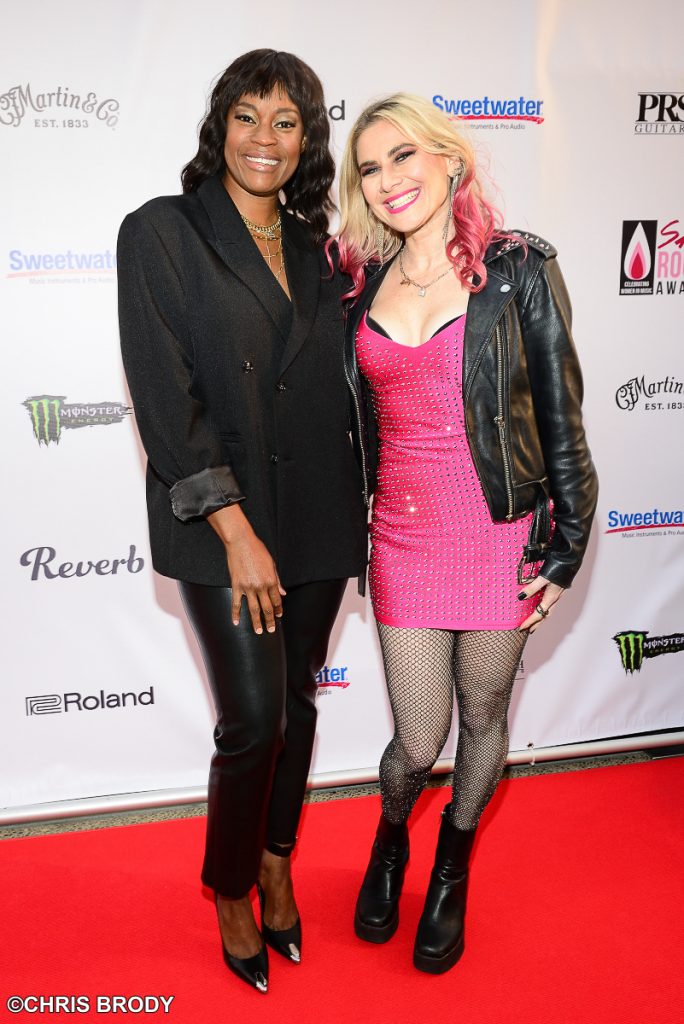 NOELLE SCAGGS & SHIRA YEVIN (AKA SHIRAGIRL)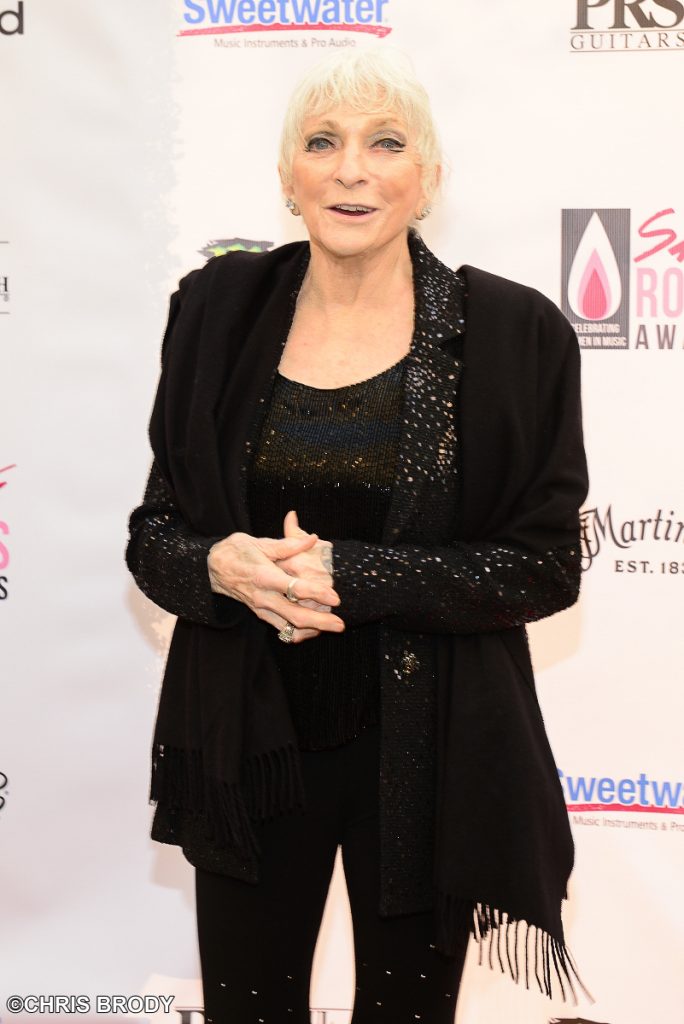 JUDY COLLINS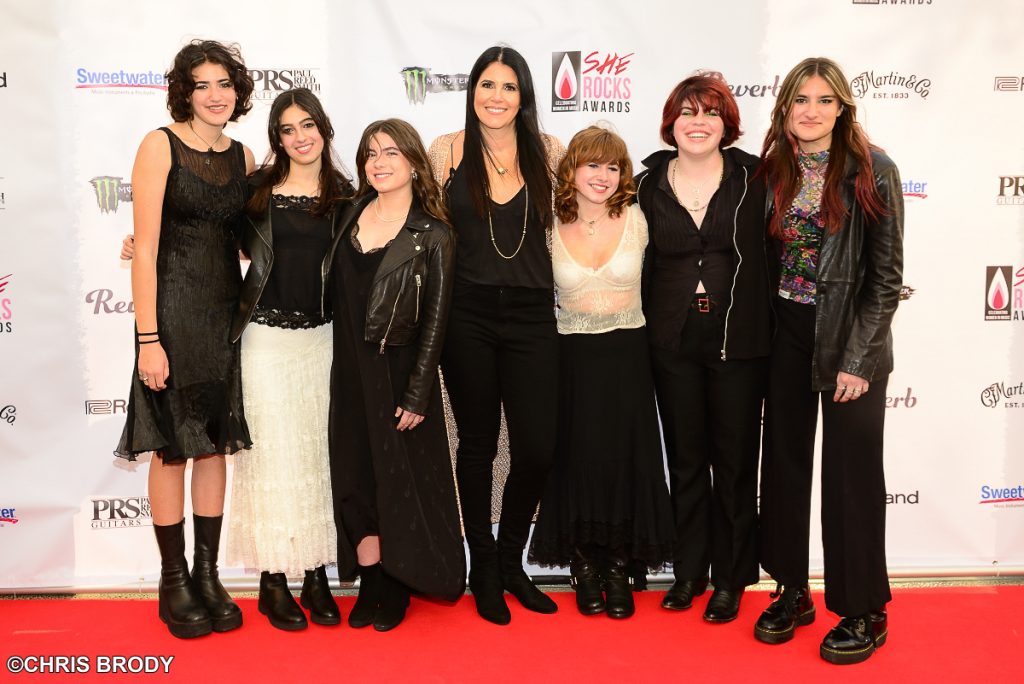 STACEY RYAN AND SCHOOL OF ROCK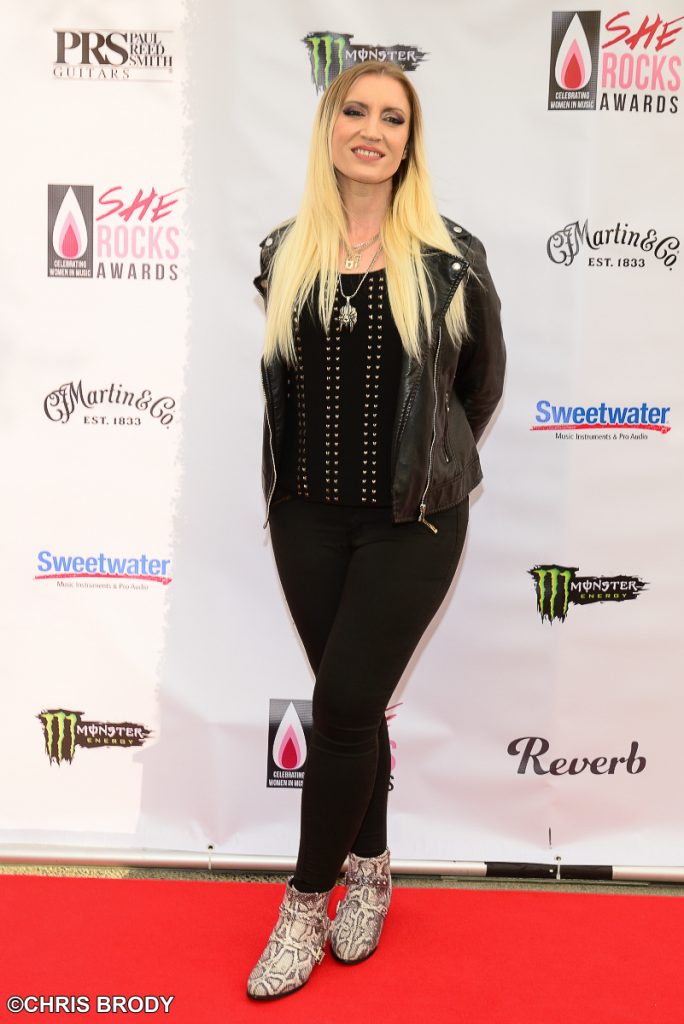 HOLLY WEST OF ZEPPARELLA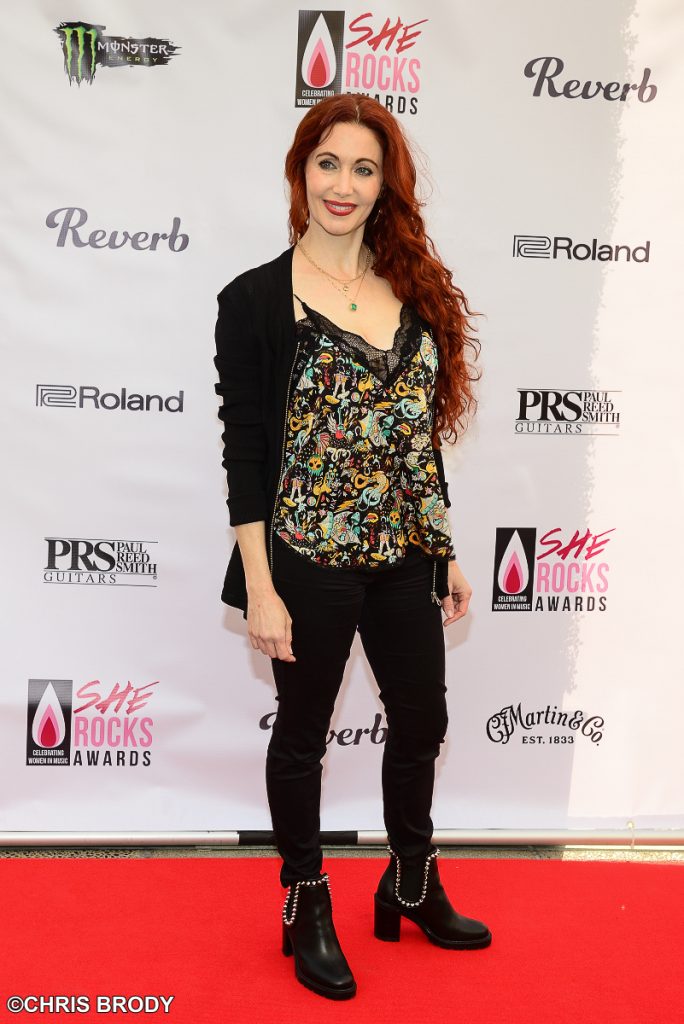 GRETCHEN MENN OF ZEPPARELLA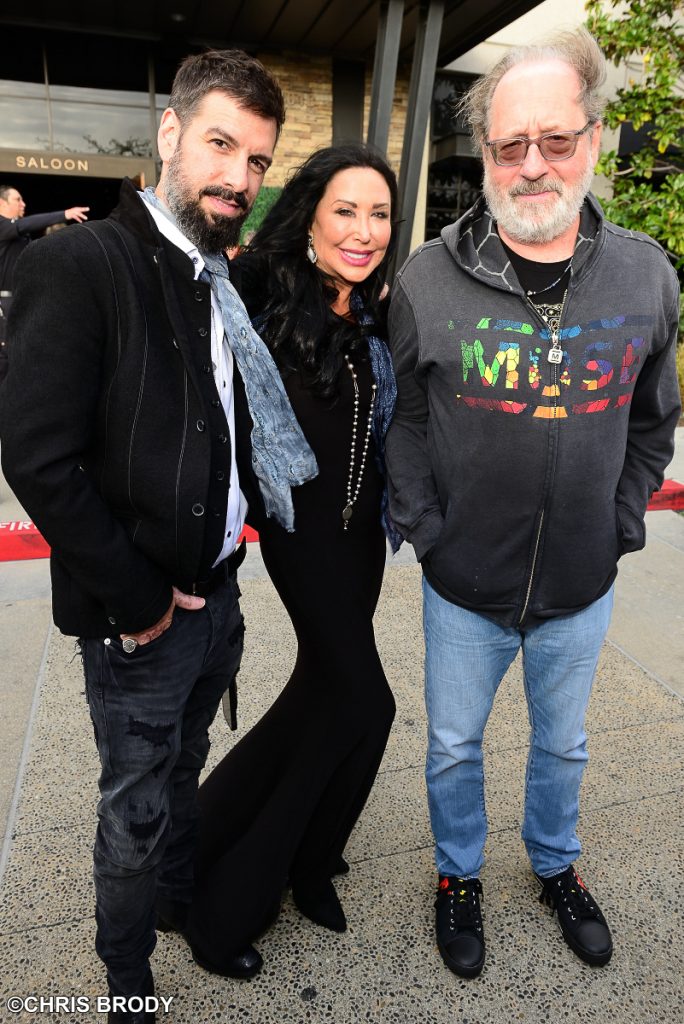 LONN FRIEND OF RIP MAGAZINE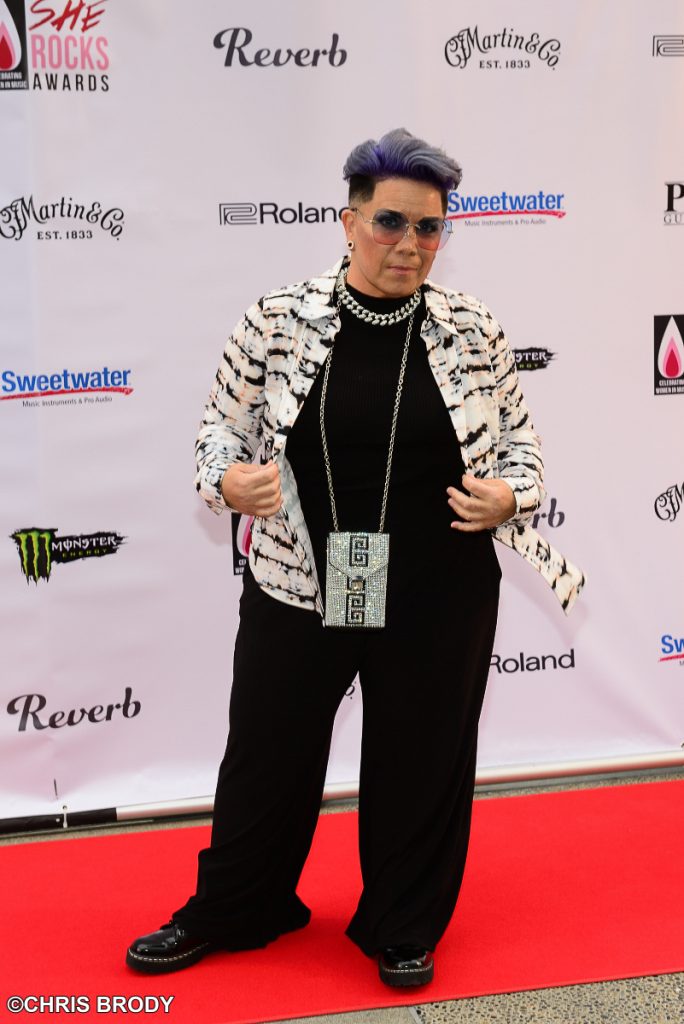 MYKI ANGELINE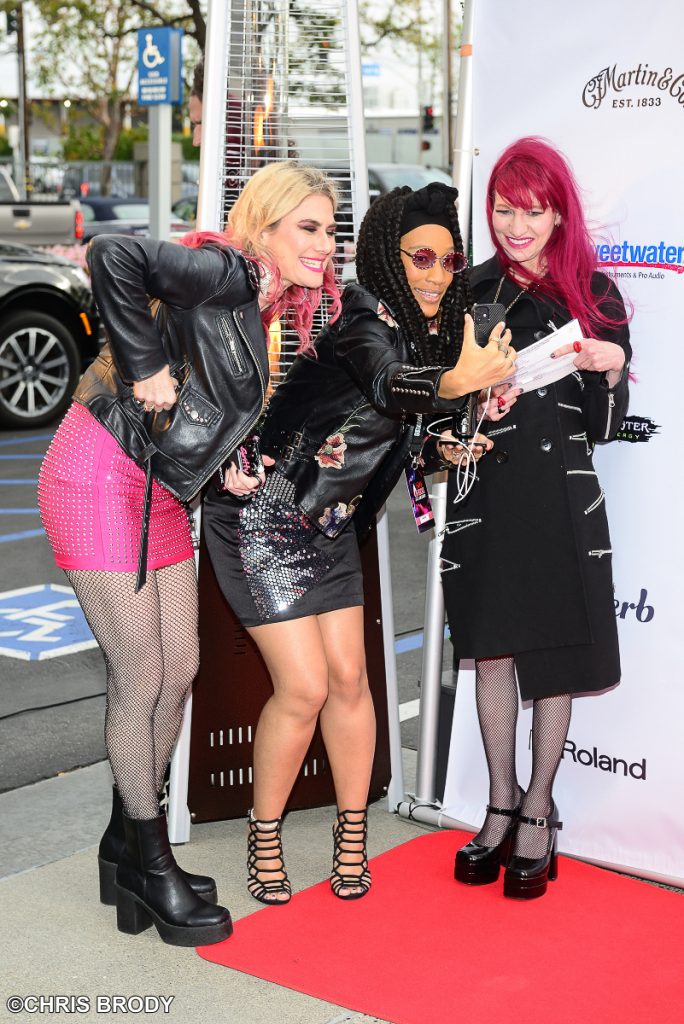 The 11th Annual 2023 She Rocks Awards Honorees:
*"Legend Award" Judy Collins – Platinum-selling singer/songwriter icon whose landmark 1967 album, Wildflowers, has been entered into the GRAMMY Hall of Fame
"Powerhouse Award" Noelle Scaggs – Co-frontperson for the multi-platinum band, Fitz and the Tantrums and founder of Diversify the Stage
"Dreaming Out Loud Award" Shelly Peiken – GRAMMY-nominated, chart-topping hit songwriter
"Tone Setter Award" Mary Spender – guitarist, singer, songwriter, and Youtube star
"Mad Skills Award" Michelle Bell – VP of Creative for Roc Nation
"Vision Award" Lisa S. Johnson – photographer and author of 108 Rock Star Guitars and Immortal Axes
"Groundbreaker Award" Katherine Wing – VP of Marketing for Roland, drummer
"Champion Award" Stacey Ryan – Chief Operating Officer for School of Rock
"Excellence Award" Helen Culleton – Chief Operating Officer for Audiotonix
"Inspire Award" Gretchen Menn – guitarist and founding member of Zepparella
"Heart and Soul" Brad Tolinski – a surprise honor for this former Guitar World editor and book author