the BILLIONAIRE CLUB unveil its first NFT collection: the PARTY APES
On October 13th, 2021, the BILLIONAIRE CLUB will unveil its first NFT collection: the PARTY APES. An event not to be missed.
These past few months, NFTs have experienced an unprecedented boom. Many investors joined this market that is as profitable as it is promising.
This is the case of Jordan Lali and Mustafa El Fishawy. El Fishawy is known in the world of e-commerce for having launched SL Lashes, the leader in Europe of magnetic false eyelashes. His partner approaches the market of dematerialized artworks with experience in retail, entrepreneurship, and real estate.
On October 13th, the young French duo will put on sale on OpenSea their first NFT collection: Party Ape Billionaire Club.
This collection is composed of 10.000 illustrations. If the majority of the jpegs are generated by software that combines a multitude of features drawn by an illustrator, 14 unique pieces: the Golden Guests will seem familiar. Indeed, they represent well-known personalities and characters from pop culture.
The Party Apes Billionaire Club: a useful art!
In philosophy, it is often said that art has the primary function of being useless. As far as the NFTs are concerned, this assumption is wrong.
On the website of the Party Ape Billionaire Club, it is possible to discover a detailed roadmap. Among the many advantages are: the possibility to use your NFT as an avatar in a video game under development or Get Access to a private investor's club, a reward of 500 dollars per month for life for any owner of a GOLDEN GUESTS.
To know more visit https://www.billionaireclubnft.com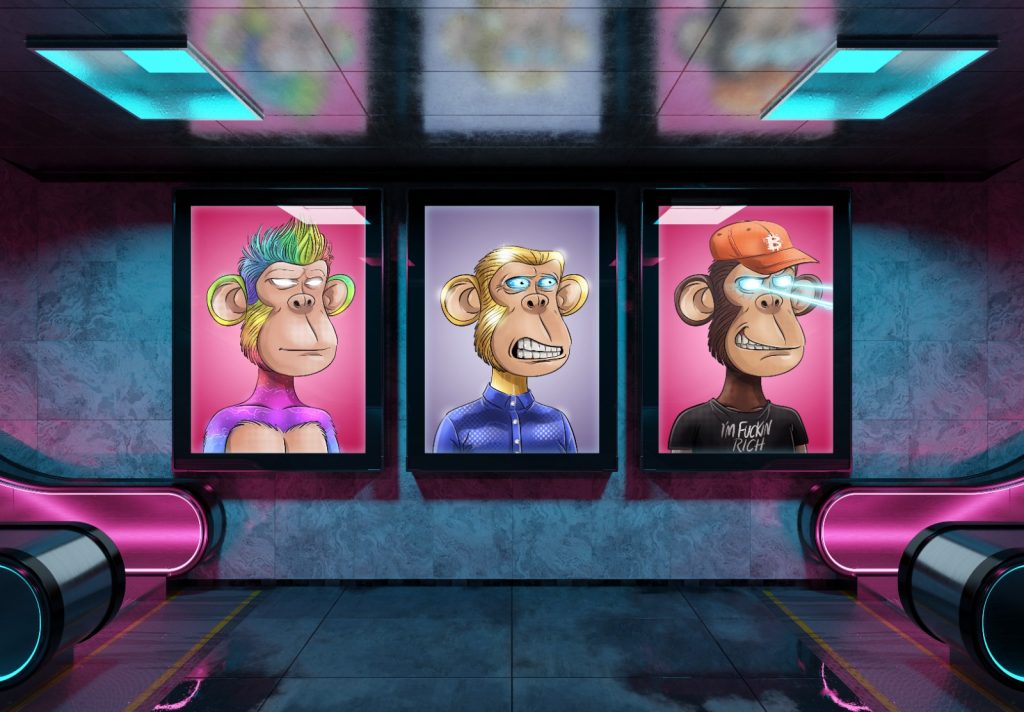 DISCLAIMER
We assume no liability for your use of the website billionaireclubnft.com or reliance on any of the information provided. Billionaireclubnft.com is not affiliated with entrtnmnt.com in any manner. We strive to provide to our reader's accurate information that can help them learn more about the topics covered on the website, but we cannot take personal, legal or financial responsibility for your use of this information.
The information contained in this post represents the views and opinions of the original contributor of such content and does not necessarily represent the views or opinions of entrtnmnt.com. The mere appearance of content on this website does not constitute an endorsement by entrtnmnt.com or its affiliates of such content.
The content on this webpage has been made available for informational and educational purposes only. entrtnmnt.com does not make any representation or warranties with respect to the accuracy, applicability, fitness, or completeness of the content. entrtnmnt.com does not warrant the performance, effectiveness or applicability of any sites listed or linked to on this webpage.
The content on this website is not intended to be a substitute for professional legal or financial advice. Always seek the advice of a qualified lawyer, law firm or financial advisor. Never disregard professional advice or delay in seeking it because of something you have read or seen on this website.
entrtnmnt.com neither offers or distributes NFTs nor carries on a business (activity) in any regulated activity in the United States, or in other countries and territories.