Toledo Deathfest Lineup Announced
Toledo Deathfest returns August 20th, 2022 at Main Street in Toledo, OH. Once again bringing some of the most brutal and high-energy bands to Northwest, Ohio. This year's lineup includes Signs Of The Swarm, The Convalescence, Hunt The Dinosaur, Filth, Worm Shepherd, Casket Robbery, Spirit Breaker, Cerebral Cortex, Filth Spewer, WoR, Matriarchs, Squidhammer, Death Hex, Full Strike Frenzy, and Ignominious.
The event was founded by Keith Wampler the vocalist of the famed heavy-metal act The Convalescence as an outlet for some of his favorite acts to perform in their hometown of Toledo, Ohio. After years of continued success and growth as well battling a year of the pandemic, Deathfest returns in 2022 stronger than ever.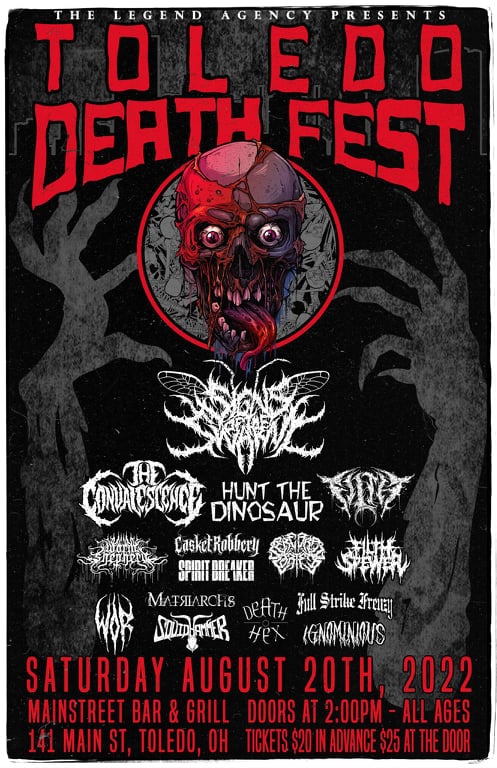 You can keep up with all things Toledo Deathfest right here at the official event page!